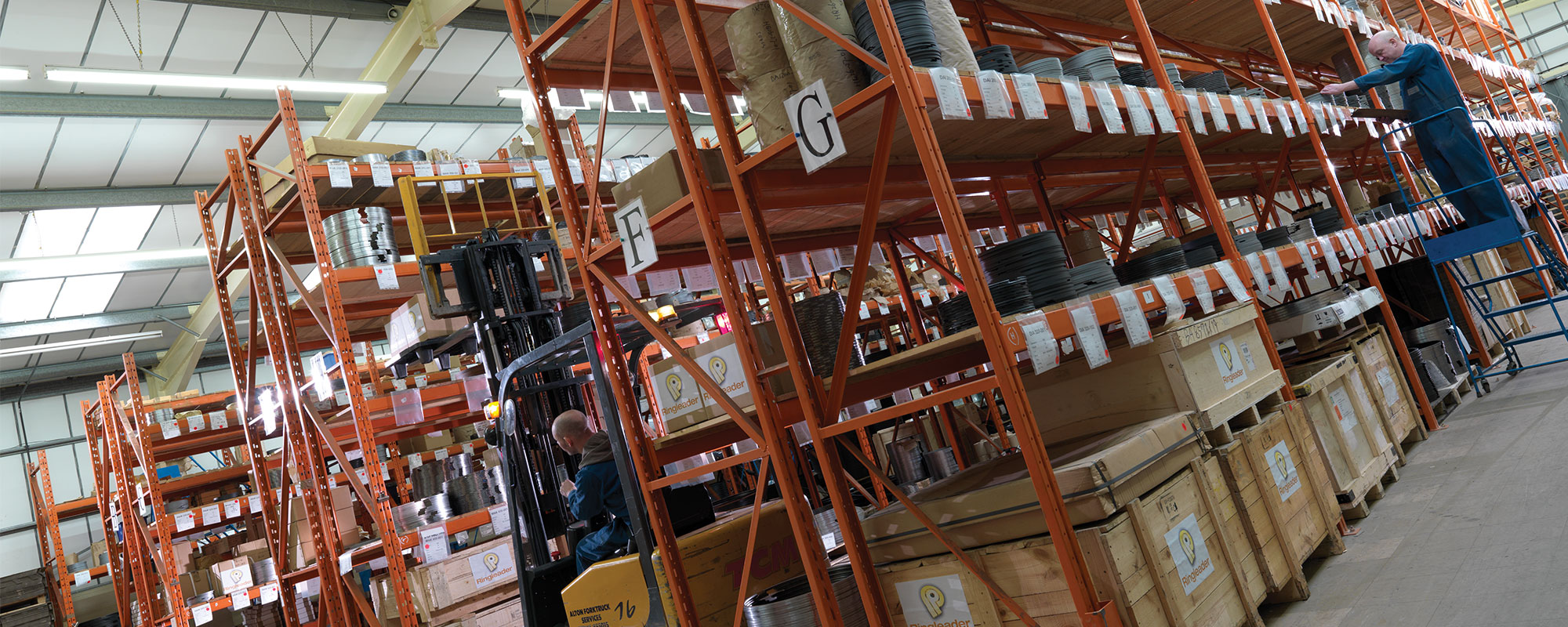 PPUK holds probably the most comprehensive stock of Marine Piston Rings in the world.
We hold stock for the full range of popular 2 Stroke and 4 Stroke diesel engines.
We understand that vessels need rings at very short notice that is why our stocking policy and despatch service is geared towards same day shipping for stock items.
This service is complimented by the flexibility of our production facility allowing us to prioritise urgent or non-stock orders as well as oversized rings should specific applications parameters demand such products.
Supported by global shipping experts and "Known Consignor" status for aviation security, our product range is delivered to over 50 countries around the world on a daily basis from our Distribution Centre.
Storage
Our rings are always stored horizontally to avoid any risk of distortion.
All our rings have a protective layer of oil to prevent corrosion, often combined with a phosphate treatment – a chemical process which allows the ring to absorb a layer of protective oil into the cast-iron surface.
This combination has proved itself to be the most effective treatment for long term storage against the effects of corrosion.
Marking
All piston rings are marked using laser marking technology to enable ease of identification and the correct assembly procedure, which can include piston groove number.
Identification usually includes our logo along with the correct orientation of the product and customer part numbers. However a range of markings can be accommodated to support our customers' demands.